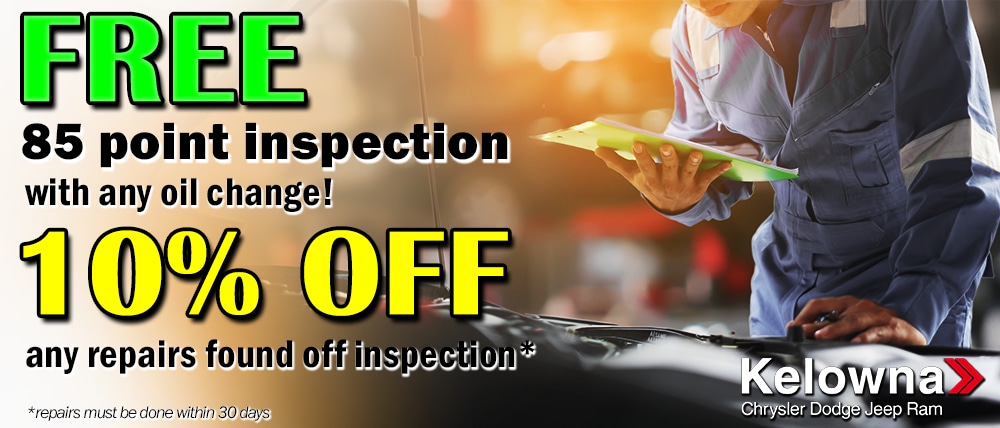 Keeping your vehicle well maintained will ensure that it will run smoothly, and can prevent issues down the road. Getting a thorough inspection can bring to light any potential problems, and getting them fixed before they become problems will save you more money in the long run.
This is why we are offering a
FREE
85 point inspection with any oil change! Additionally, you'll get 
10% off
any repairs found off inspection*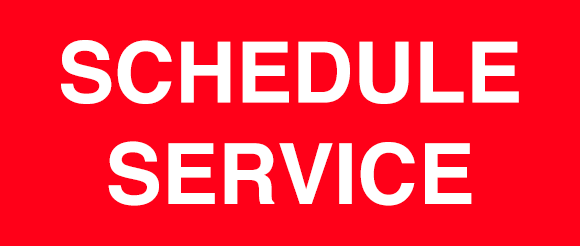 Or visit us at 2440 Enterprise Way, Kelowna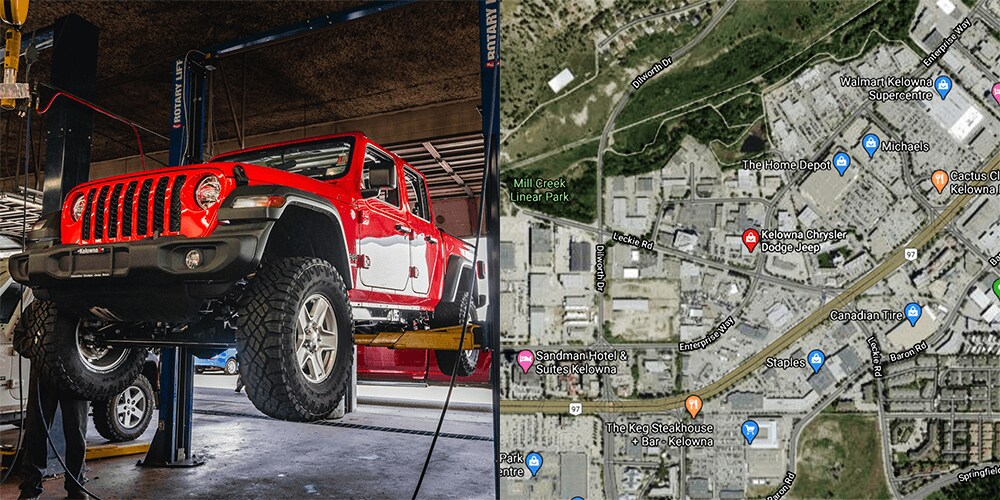 If you have any questions about our current promotion, please call our Service Department at 
(250) 763-6121
*repairs must be done within 30 days.
Offer ends April 30, 2020.